YouTube sees non-fungible tokens (NFTs) as stepping stones towards a stronger connection between creators and viewers, according to Chief Product Officer Neal Mohan.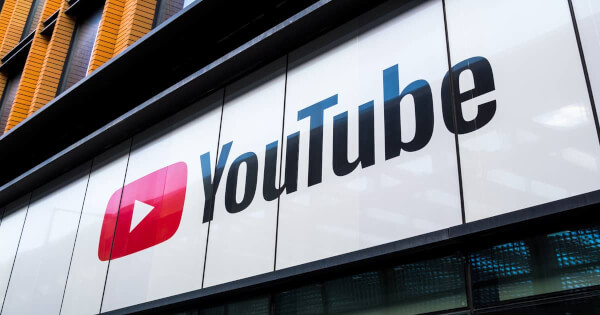 Through YouTube's official blog, Mohan delves deeper into this year's new features, tools, and products for viewers, partners, and creators. He pointed out that emerging technologies like blockchain and NFTs have an incredible potential to revolutionize space.
Late last month, YouTube's CEO Susan Wojcicki announced that the online video sharing and social media giant is considering adding NFT features for video creators. 
Therefore, Mohan's revelation suggests that NFT plans are in top gear because they could enable creators and viewers to make money in ways not previously seen by collaborating in new projects. 
Authentication is prudent in video sharing, and YouTube sees NFTs as game-changers. Mohan explained:
"Giving a verifiable way for fans to own unique videos, photos, art, and even experiences from their favorite creators could be a compelling prospect for creators and their audiences."
YouTube has rendered various innovations on its platform, and NFTs seems to be in its game plan. For instance, a short-form content called YouTube Shorts has experienced a five-time growth, having been embraced with astonishing scope and speed. 
With NFTs values intrinsic value and unique traits based on blockchain technology, their adoption continues to go through the roof. For instance, other social giants like Reddit and Twitter have shown interest in this sector, with the latter recently announcing a verification mechanism for NFT avatars. 
Proof of ownership is another factor making non-fungible tokens soar. A global and multidisciplinary team of scholars recently opined that NFTs could be repurposed to fit the healthcare industry, helping patients safeguard their personal health information. 
Image source: Shutterstock