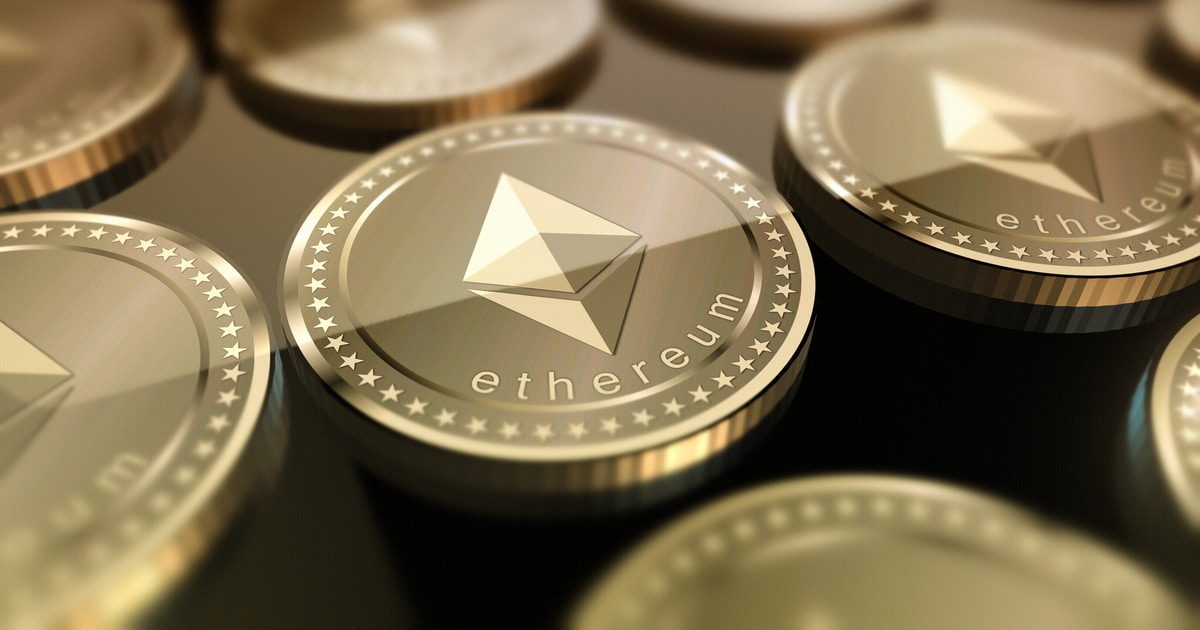 Whales of Ethereum (ETH) have taken advantage of the retracement happening in the market by accumulating more coins. Lex Moskovski, the CIO of Moskovski Capital, explained:
"ETH supply held by 1K – 10K accounts has surged. $4M – $40M ultrasound whales ramped up their positions."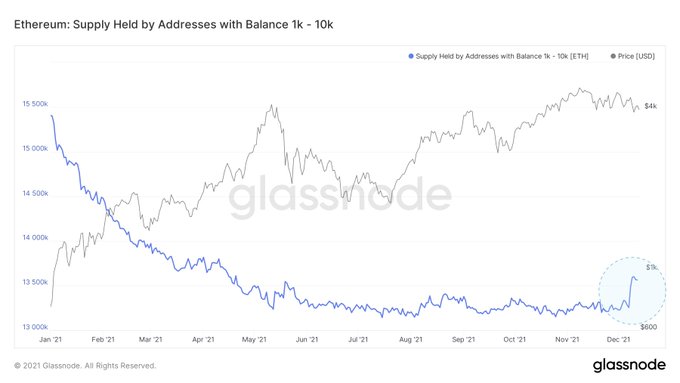 Ethereum's price was hovering around $3,793 during intraday trading, according to CoinMarketCap. This is a 21.9% drop from the all-time high (ATH) price of $4,860 recorded last month.
Therefore, whales of ETH are seeing this as the calm before the storm based on their notable spending spree.
Graphics card updated to unlock more Ethereum mining hashrate
Ethereum miners have the opportunity to increase the hashrate by 21%, thanks to EVGA's BIOS update of the Nvidia RTX 3080ti LHR graphics card. EVGA Corporation is an American computer hardware company that produces graphic cards.
Therefore, the power lock issue experienced during mining is expected to be solved by this update.
Meanwhile, a study by Arcane Research revealed that ETH miners had cashed in the most in the crypto space, even surpassing Bitcoin miners. The revenue for Ethereum miners stood at $17 billion whereas that of BTC miners was $13.6 billion. 
Furthermore,  the top 5 Ethereum mining pools account for 65.4% of all the ETH mined. 
On the other hand, the price drop witnessed in the Ethereum network has given users a sigh of relief because the median fees recently decreased to $5.50 per transaction from highs of $34.18 witnessed last month. 
Market insight provider Santiment acknowledged that the low fees were driving ETH utility levels higher because they were more appealing to traders. 
"With ETH fees coming back to earth rapidly with this December price correction, address activity has soared to 7-month high levels. Utility of Ethereum is far more appealing to traders with fees back down to $5.50 per transaction."
As the year inches closer to the end, it remains to be seen how Ethereum's price plays out. 
Image source: Shutterstock